Magic and Emergence- Treating Teenagers
With Guest: Rebecca Avern
Can you remember in those first couple of years of puberty when your senses began to quicken and a new world began to open up and you started to question your place in the unfolding this world?


Adolescence is a glorious and often troublesome ripening and as with so many aspects of our lives these days… it's medicalized as pathology instead of being seen as a series of dress rehearsals for the challenges the world will ask of us in the future.


Acupuncture can be tremendously helpful for teens navigating this phase of life and for their parents and families and as well, as medicine does not see kids separate from the family in which they live.


Listen in on this conversation with Rebecca Avern on using acupuncture to treat adolescents.
In this conversation we discuss:
Teens are the most extraordinary humans
Adolescence is a new constructive
Transformation is not the same as transition
Whole family is in the room
When love is experienced as pressure
The Zhi must be used for it to grow strong
The Shaoyin Heart/Kidney helps to develop both Will and Connection to other
Looking at teens through the five phases
Ask kids "who" they are, and ask "what matters," not what's the matter?
Emotions are not just normal, they are crucial
Pluses and minuses of social media
"In the initial consultation, winning the child or teenager's trust is the top priority. Without that trust, treatment will almost certainly fail. As Confucius wrote: 'If [man] asks for something without having first established relations, it will not be given to him."
Rebecca Avern
When I 'found' acupuncture, nearly 25 years ago, I felt as if I had come home. Over the following years, I was privileged to study and work with several inspiring teachers. I loved treating patients in clinic, the fact that every day involved deeper learning and at least a few surprises. I felt honoured that people would share their inner worlds with me and was touched by seeing them evolve. I thought I was the luckiest person alive to have found such work.


Then I gradually began to shift my focus to working with babies, children and teenagers. Eventually, I decided to focus my clinical work solely on young people. Now my clinic days consist of babies with eczema that is so bad they scratch themselves until it bleeds, toddlers who are on their sixth course of antibiotics for a persistent bladder infection, school-age children who have been labelled 'difficult' because they cannot sit still in class and teenagers who are having panic attacks on a daily basis. My days are dynamic, challenging, sometimes heart-breaking and always uplifting. To see a young person and their family transformed as the burden of illness is lifted, is truly magical. Now I know that I really am the luckiest person alive to have found such work.
I am now on a two-fold mission! The first is to help more practitioners feel confident and competent to treat babies, children and teenagers. The second is to make more parents aware of what our medicine can do for their children, and that it can be delivered in a way that is acceptable, even enjoyable, to their child.
Thank you for listening to Qiological, and if you would like to support the show so it has more resources to continue to expand and evolve, then please join and become a member of the community.
Support Qiological with a monthly or yearly membership.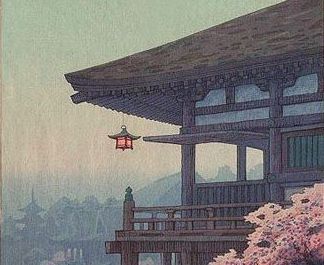 I've heard it said that for something to be heard — it takes someone to speak and another to listen.
Michael Max
Acupuncturist, Podcast Host
About me
I've always been more drawn to questions than answers. And the practice of medicine seems to more lively when infused with a sense of curiosity and inquiry. It's been delight and honor to be able to discuss our medicine with so many thoughtful and skilled practitioners.


Created with