Business Creativity and the Entrepreneurial Perspective
With Guest: John McGarvey
Business is one of those aspects of practice that many new practitioners approach with a not small amount of fear and loathing. Business is often viewed as something bothersome and takes away from focusing on our practice. But the truth is, just like there is a false dichotomy between mind and body, the idea that business is somehow separate from our practice not only is not helpful, but cuts us off from all kinds of creativity and learning.


In this conversation we use the entrepreneurial mindset to discover solutions and opportunities where previously you might have only seen obstacles and annoyance.


Listen in to this conversation and learn why learning to care for your business is not so different from learning to care for your patients.
In this conversation we discuss:
How John got into business
The difference of being the boss
Treating business as a privilege instead of as a requirement
Strategies for overcoming obstacles, daily routine and suggestions for entrepreneurs
Complaining does not help
The 80.20 rule
Key performance indicators for acupuncturists
S.M.A.R.T
Ways of getting your message out to the world
Using your strengths to extend your business
Building relationships with patients
Closing thoughts
"In marketing, focus is everything.
Marketing is about deciding what you're going to do, while recognizing that which you're not going to do!
It's possible to have fun doing serious things."
John McGarvey
I'm John G. McGarvey, a co-founder of DAO Labs, an herbal medicine and lifestyle company that is changing the way western consumers approach health, by embracing the 2,500 year-old formulas and practices of Chinese medicine in sustainable, easy-to-understand formats. While I started my professional career on Wall Street, I made a significant pivot and worked at an international NGO in Lhasa, Tibet. Following that experience, I shifted to the natural products industry, first with a frozen food platform and now, by focussing exclusively on Chinese herbal medicine. I'm typically a high stress-type-A personality, so I've embraced Chinese medicine to help with everything from improving my sleep quality, to reducing anxiety, to radically improving my digestion. I attended Northwestern University and have an M.B.A. from the Kellogg School of Management. I live in Minneapolis, Minnesota, the hot bed of Chinese herbal medicine, with my wife and two kids.
Thank you for listening to Qiological, and if you would like to support the show so it has more resources to continue to expand and evolve, then please join and become a member of the community.
Support Qiological with a monthly or yearly membership.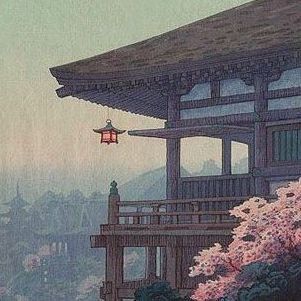 I've heard it said that for something to be heard — it takes someone to speak and another to listen.
Michael Max
Acupuncturist, Podcast Host
About me
I've always been more drawn to questions than answers. And the practice of medicine seems to more lively when infused with a sense of curiosity and inquiry. It's been delight and honor to be able to discuss our medicine with so many thoughtful and skilled practitioners.


Created with