"Why doesn't this work" is a good place to start – the unending cycle of learning and practice
With Guest: Stuart Kutchins, L.Ac
These days we worry about getting through school, passing the boards and then getting a practice started. But there was a time when there were no schools, or national accreditation and practicing acupuncture was a felony. That world was not so long ago, and as is often the case, it is difficult to understand the present moment without a sense of the history that it contains.
Our guest in this conversation began practicing acupuncture before there was licensing and accreditation. He has a view of our medicine and it's practice that can only come from decades of engagement, learning and integration.


Listen in to another discussion on a view of medicine that comes from the experience of practice over the course of decades.
In this conversation we discuss:
Acupuncture was a felony when he began
How you know when you've found your vocation
Early teachers and influences
"Why doesn't this work" is a good place to start
Patients bring their own solutions
It helps to be helpful
We don't do the healing, the patient does
The critical importance of listening
The narrative our patients offer is usually incomplete
The mind wants to make up meaning; stories develop so fast you can't see it coming
As to the mind-body connection… have you ever experienced your mind and body being separate?
The pervasive influence of placebo
The body is never far from where the mind is
Stuart Kutchins

Stuart Kutchins, O.M.D., L.Ac, has been studying and practicing East Asian medicine since 1972. He served as Professor of Oriental Medicine at the S.F. College of Acupuncture, and as Dean of its Division of Oriental Medicine and its doctoral program (1982-84). He was the founding chairman of the NCCAOM, the national board of examiners in acupuncture (1983-86) and after retiring from the board of the commission (in 1991), served as the principal consultant in development of its Chinese herbal medicine certification. And has served as a consultant in various capacities to the California Acupuncture Examining Committee and the Accreditation Commission for Acupuncture & Oriental Medicine.


Stuart co-authored Closing the Circle: Lectures in the Unity of Oriental Medicine (1983) with Peter Eckman, M.D., Ph.D. and has published a number of journal articles. Was honored as "Acupuncturist of the Year" by his national professional association (1985). And done a bunch of other similar stuff.


In 1993, Stuart closed his clinical practice and moved to Green Dragon Temple of the San Francisco Zen Center, where he and his wife were ordained as priests in the Soto Zen tradition. They remained in residential priest training there and at Zen Mind Temple at Tassajara until they completed their initiatory training cycle in 1999, after which they returned to their home in Inverness, California, and Stuart resumed clinical practice.


They have maintained an ongoing connection to Zen Center for continued study and practice; also they meet at the local community center once a week with a small group to meditate and discuss the Dharma. A few years ago Stuart took another sabbatical to serve as Head of Practice at Zen Mind Temple for six months. He thinks it's the best gig ever and advises everyone who is offered an opportunity to do it to say yes.


Thank you for listening to Qiological, and if you would like to support the show so it has more resources to continue to expand and evolve, then please join and become a member of the community.
Support Qiological with a monthly or yearly membership.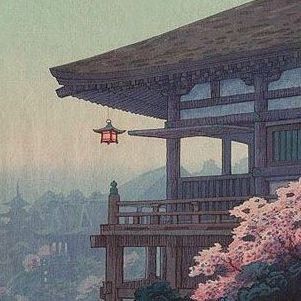 I've heard it said that for something to be heard — it takes someone to speak and another to listen.
Michael Max
Acupuncturist, Podcast Host
About me
I've always been more drawn to questions than answers. And the practice of medicine seems to more lively when infused with a sense of curiosity and inquiry. It's been delight and honor to be able to discuss our medicine with so many thoughtful and skilled practitioners.


Created with