Medicinal Mushrooms: History and Science of Modern Cultivation
With Guest: Jeff Chilton
Precious and rare medicinal mushrooms like reishi (ling zhi) and cordyceps (dong chong xia cao) used to be available only to royalty, or those who knew how to spot them in the wild.
These medicinals have a long history of use in East Asia and are associated with vitality, longevity and a connection to the spirit world. Even today it is said of the wild forms that "those who buy it don't eat it, and those who eat it don't buy it" as it is often gifted in a attempt to curry favor or influence.


Fortunately for us "lao bai xing" (common people) these incredible fungi are available to us via cultivation. Or are they?


In this episode our guest takes us on a deep dive into cultivation and extraction methods, and more importantly, how to read test results so you can better understand the potency of the products you are buying and giving to your patients.


If you use medicinal mushrooms in your practice this episode will help you to better understand the important differences between polysaccharides, beta-glucans, and triterpenoids, and why this is important in the assessment of product potency.


Listen into to this conversation with an ethno-mycologist who has been studying and working with mushroom cultivation for over 45 years.
In this conversation we discuss:
How Jeff got in to mushrooms
What are Cordyceps
Testing mushrooms
What are polysaccharides and beta-glucans?
What are triterpenoids?
Types of reishi mushrooms
How to prepare and consume mushrooms
Final thoughts from Jeff – Be aware of the products you buy
Jeff Chilton
Jeff Chilton, raised in Pacific Northwest, studied Ethno-mycology at the University of Washington in the late sixties. In 1973 he started work on a commercial mushroom farm in Olympia, Washington. During the next 10 years he became the production manager, responsible for the cultivation of over 2 million pounds of agaricus mushrooms per year. He was also involved in the research and development of shiitake, oyster and enoki mushrooms which resulted in the earliest US fresh shiitake sales in 1978.


In the late seventies he was a founder of Mycomedia, which held 4 mushroom conferences in the Pacific Northwest. These educational conferences brought together educators and experts in mushroom identification, ethnomycology, and mushroom cultivation. During this period Jeff co-authored the highly acclaimed book, The Mushroom Cultivator, which was published in 1983.
In the 1980's he operated a mushroom spawn business and in 1989 he started Nammex, a business that introduced medicinal mushrooms to the US nutritional supplement industry. He traveled extensively in China during the 1990's, attending conferences and visiting research facilities and mushroom farms. In 1997 he organized the first organic mushroom production workshop in China.


A founding member of the World Society for Mushroom Biology and Mushroom Products in 1994 and a Member of the International Society for Mushroom Science, Mr Chilton's company was the first to offer a complete line of Certified Organic mushroom extracts to the US nutritional supplement industry. Nammex extracts are used by many supplement companies and are noted for their high quality based on scientific analysis of the active compounds.
Thank you for listening to Qiological, and if you would like to support the show so it has more resources to continue to expand and evolve, then please join and become a member of the community.
Support Qiological with a monthly or yearly membership.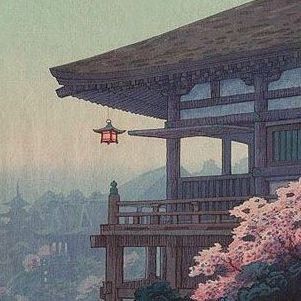 I've heard it said that for something to be heard — it takes someone to speak and another to listen.
Michael Max
Acupuncturist, Podcast Host
About me
I've always been more drawn to questions than answers. And the practice of medicine seems to more lively when infused with a sense of curiosity and inquiry. It's been delight and honor to be able to discuss our medicine with so many thoughtful and skilled practitioners.


Created with