Nourishing Life
With Guest: Peter Deadman
True entrepreneurs and visionaries don't go into something for the money. They go into it because of purpose and passion. The business piece is in service of the difference they are looking to create in the world.
It's not surprising that Peter Deadman would be focused on Yang Sheng, the Nourishment of Life, he's been at it his entire adult life in various forms and pursuits.
Listen in to this conversation on passion, business and how our interests don't just help us to make a living, they assist us in creating a Life.
In this conversation we discuss:
There is an arc to life, you can see a path that connects
Transformative power of uncertainty
Entrepreneurship and creating the changes you want to see in the world
Letting things go in their due time
Trusting the empty space
Bringing science to yang sheng
Daoist science, observing without a belief system
The importance of knowing what is fundamental
Easing people towards wellbeing
Chinese medicine forestry trust
As practitioners we need to care for ourselves in order to offer our best to our patients, so when we find something that does us good and builds health, wellbeing and strength let's remember to practise it faithfully.
Peter Deadman, L.Ac

Peter Deadman has worked in the field of health promotion for fifty years. He co-founded Infinity Foods natural and organic food shop, bakery and warehouse in Brighton, England in 1971 and cofounded the Brighton Natural Health Centre charity some years later to offer education in health practices such as diet, yoga, tai chi, meditation etc.
He qualified as an acupuncturist in 1978 and as a Chinese herbal medicine practitioner in 1992. In 1979 he founded The Journal of Chinese Medicine in response to the lack of educational material in English.
He is co-author of A
Manual of Acupuncture
and author of
Live Well Live Long
: Teachings from the Chinese Nourishment of Life Tradition. He is currently co-producing an app to help practitioners prescribe self-care practices to their patients (qigong, self-massage, acupressure, TCM diet and recipes and meditation). Full details and samples at
jingselfcare.com
In 2019 he co-founded The
Chinese Medicine Forestry Trust
to channel funds from the global Chinese medicine community into three international tree planting and forestry-protecting organisations.
Thank you for listening to Qiological, and if you would like to support the show so it has more resources to continue to expand and evolve, then please join and become a member of the community.
Support Qiological with a monthly or yearly membership.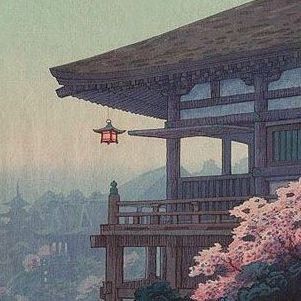 I've heard it said that for something to be heard — it takes someone to speak and another to listen.
Michael Max
Acupuncturist, Podcast Host
About me
I've always been more drawn to questions than answers. And the practice of medicine seems to more lively when infused with a sense of curiosity and inquiry. It's been delight and honor to be able to discuss our medicine with so many thoughtful and skilled practitioners.


Created with