Restoration of the World
With Guest: John Stan, L.Ac
Our work as practitioners involves restoration. We know that neither we nor our patients are separate from the natural world. Our daily clinic might be focused on the microcosm that is our patient, but we know that their relationships to family, kin and friends are also part of the tapestry of their lives. As is the health and vitality of their communities and the world at large.
In this conversation with John Stan we explore the backstory of the manufacturing and environmental impact of our most essential tool— needles.
Listen in to this discussion of all that goes into those pins you use everyday and how a few changes of habit can have an impact on the waste generated by your clinic.
In this conversation we discuss:
Getting started with Chinese medicine
Trusting the internal North Star
Enabled or disabled?
An engineer's eye view of the needle industry
The liveliness of a copper handle
Sterilization methods
Calculating the packaging waste of your clinic
Clean fields and bulk packaging
Humans are the enzymes of change on the planet
Your patient is a dynamic, multidimensional, and awesome expression of Life! Always see their wholeness first, and let that guide you in your response to help them restore balance.
John Stan, L.Ac

I first was exposed to the concepts of Qi, Yin and Yang in the early 70's when I was learning Karate and WuShu, and there was no looking back.
That interest led me to TCM studies at the Canadian College of Acupuncture and TCM in Victoria BC in 1985. I started a practice in 1990 with a need to find a supplier of quality needles and herbs. There were none back then in our area, so I created my own supply company, now called Eastern Currents Ltd. My goal was to support the growth of the Acupuncture and TCM profession in Canada.
Noticing how much waste was generated in the clinic over the years, my wife and partner Kelly Kitchen, and I looked at ways to reduce the clinic waste generated by our profession. After a year and a half of research and planning, we were able to launch the world's first earth friendly needle called Acufast.
Links and Resources
Get more information about
Acufast needles
and try out the calculator to see how much waste your clinic generates over the course of time.
Thank you for listening to Qiological, and if you would like to support the show so it has more resources to continue to expand and evolve, then please join and become a member of the community.
Support Qiological with a monthly or yearly membership.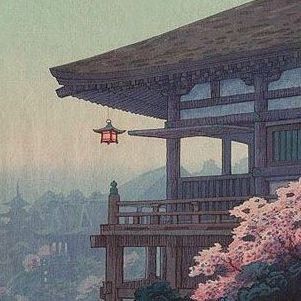 I've heard it said that for something to be heard — it takes someone to speak and another to listen.
Michael Max
Acupuncturist, Podcast Host
About me
I've always been more drawn to questions than answers. And the practice of medicine seems to more lively when infused with a sense of curiosity and inquiry. It's been delight and honor to be able to discuss our medicine with so many thoughtful and skilled practitioners.


Created with