Treating Psoriasis with Chinese Herbal Medicine
With Guest: Sabine Schmitz
With Chinese medicine we know that issues of the skin are more than skin deep. That imbalances in the internal environment can manifest on the exterior. And that if we focus solely on what is seen on the surface, we'll miss the larger picture that is unfolding below.


In this conversation we explore dermatological conditions with an eye toward internal organ function, the emotions and how diagnosis can be easy but the treatment more difficult.

Listen in to the conversation on healthy skin from the inside out.
In this conversation we discuss:
Time in China shows that you can learn to work quickly and see lots of people
Skin conditions often have an emotional component
High dose of tu fu ling can be helpful for acne on the back
Treating women with period issues and acne
The importance of setting patient's expectations
Considering the size and type of scales
In some ways diagnosing skin diseases is easy, but treatment is more difficult
Paying attention to the lesions on the skin will tell you much of what you need to know
Why patients telling you their diagnosis is not helpful
Becoming fluent with herbs
Basics to watch for and inquire about when treating skin conditions
"Next time you have a patient or family member with a sore throat, try this neat piece of mirroring. Turn them over and warm up the midline on the sacrum. If you don't have Ontake, use a moxa stick and keep pressing the heat in with your left hand. If you have a metronome, sparrow peck at 104 beats per minute. Keep going for a few minutes till the sacrum feels nice and warm. Then ask them how they feel!"
Sabine Schmitz
I am a TCM practitioner based in Cologne, Germany. I am a graduate of the Zhejiang Chinese Medical University (ZCMU) in Hangzhou, China, where I majored in Chinese medical Dermatology.

I have been working in the medical field for about 25 years. This includes work in hospitals, laboratories, universities, research and so on – I never did something else. For me, it was always clear that I either want to work with patients or do medical research. Funnily enough, I did both for 15 years before I started my own TCM practice. However, I have always enjoyed traveling to Asia. Plus I wanted to learn a medicine, which is natural, proven and effective and that I could believe in. TCM was a logical result from this thinking process and so I began studying and later practicing TCM.


My particular interest in and the focus of my practice lies on Skin Diseases (Chinese Dermatology), Gynecological Disorders (Chinese Gynecology) and Fertility Treatment. I decided relatively early to specialize in Chinese Dermatology and Chinese Gynecology. This specialization gives me the chance to see the patients I want to see and to get better in both areas. Both fields fit perfectly well to each other. I mainly work with acupuncture and Chinese herbal medicine. I just love what I do.
Thank you for listening to Qiological, and if you would like to support the show so it has more resources to continue to expand and evolve, then please join and become a member of the community.
Support Qiological with a monthly or yearly membership.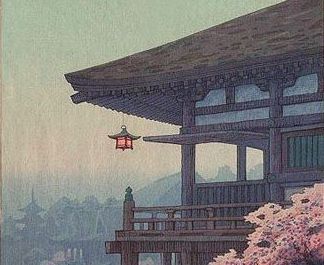 I've heard it said that for something to be heard — it takes someone to speak and another to listen.
Michael Max
Acupuncturist, Podcast Host
About me
I've always been more drawn to questions than answers. And the practice of medicine seems to more lively when infused with a sense of curiosity and inquiry. It's been delight and honor to be able to discuss our medicine with so many thoughtful and skilled practitioners.


Created with