Reflections and Significance
of Case Reports
With Guest: Edward Chiu
The ancient Chinese were not the only people to observe nature and develop medicine in the service of relieving suffering and promoting health. But they were the only culture that wrote it down and managed through the centuries to preserve significant portions of it.
In this conversation with Edward Chiu we discuss writing case reports, which is a time honored process of how medicine has been preserved, passed along and learned throughout time. Not only can we learn from the past, but we can also help to educate future generations of practitioners.
Listen into this discussion of how to write case reports that will not only help you to clarify your own clinical thinking, but also to effectively share it with others.
In this conversation we discuss:
All ancient medicines wrote about their clinical experience
How does a case record differ from a case study
Case records are a way to clarify our experience
Case reports help us to generate relevant questions
How case reports fell to the bottom of the Evidence Pyramid
Use of case reports in the integrative setting
East Asian medicine less about procedure and more about paradigm
Using case reports to better understand the lessons your mentor is teaching you
A way to share your clinical experience and insight with others over time
Science, as the human endeavor to understand nature, is not limited to a particular method, or a specific model. By observing carefully, there is much to be learned.
Edward Chiu, L.Ac

Before becoming an acupuncturist, I worked at the Boston Museum of Science as an educator, exploring questions like 'what is science?', and 'how do we learn?' During my years in practice, these same questions have led me to explore the use of careful observation and the case report as an important avenue to growing knowledge and experience.
Because of the complexity of what we do in acupuncture, the case report is one of the best ways to document and explain how we use theory to get actual results. I'm excited to work towards growing case reporting as a bigger part of our evidence base. By writing case reports, not only do we make our thoughts clearer to ourselves, we share our experience with the field to improve patient care, while both preserving our roots and evolving acupuncture into the future.
Thank you for listening to Qiological, and if you would like to support the show so it has more resources to continue to expand and evolve, then please join and become a member of the community.
Support Qiological with a monthly or yearly membership.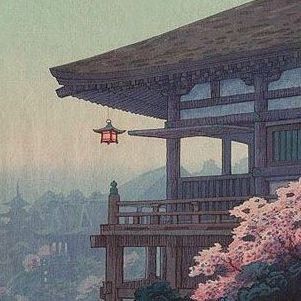 I've heard it said that for something to be heard — it takes someone to speak and another to listen.
Michael Max
Acupuncturist, Podcast Host
About me
I've always been more drawn to questions than answers. And the practice of medicine seems to more lively when infused with a sense of curiosity and inquiry. It's been delight and honor to be able to discuss our medicine with so many thoughtful and skilled practitioners.


Created with