Acupuncture and Neurology
With Guest: Michael Corradino
We have many different ways to view the body with Chinese medicine and each of these lenses gives us a different perspective on both physiology and functionality. It's not unlike those old acetate transparencies that would allow you to overlay different systems of the body one on top of another. Each one has it's own domain, and each interlocks with the other systems.

Michael Corradino for many years now has been focused on the connection between acupuncture and neurology. And he's developed a system of treatment that focuses on neurophysiology and how acupuncture stimulates the nervous system.


Listen in to this discussion of needles, de qi, nerve stimulation and how acupuncture does not interface with qi, but with our neural network.
In this conversation we discuss:
How does acupuncture work?
Asking the question "What if?"
Investigating the channels
Acupuncture as new science
A case study of using LV3 and GB for Parkinson's from the perspective of neurology
Three truths about acupuncture
Electro-acupuncture, micro and milli-currents and waveforms
What was going on in Hua Tou's world
Research and treating macular degeneration
"When treating Restless leg syndrome- Do not treat the legs for it is a brain/ sleep condition that is a result of the basal ganglia dopamine system dysfunction- so treat the brain:)"
Michael Corradino
Dr. Corradino is the creator and founder of Neuropuncture Inc. Neuropuncture is the only complete neuroscience acupuncture system created by an acupuncturist for the 21st-century acupuncturist. Michael graduated from Pacific College of Oriental Medicine, Cum Laude, in 1995 with a Masters in Traditional Oriental Medicine after studying molecular biology at Seton Hall University. Dr. Corradino has been in the field of Integrated Medicine since his graduation (25+yrs). Michael's mission in life is to reach and expose quality Traditional Chinese Medicine to as many people as possible in his lifetime to present an effective, quality option for health care and aiding in the integration of Eastern, Western, and, Natural medicine.


Michael has been involved in ground-breaking electrical acupuncture research including spinal cord injury, stem cell proliferation, low vision, and opioid titration. His Neuropuncture acupuncture system has certification programs, instructor programs and soon an accredited OMD program, and Michael has traveled around the world teaching Neuropuncture workshops.
Links and Resources
DAO of Chinese Medicine, by Donald Edward KendellNeuropuncture,
A Clinical Handbook or Neuroscience Acupuncture
Visit Michael's Website
Thank you for listening to Qiological, and if you would like to support the show so it has more resources to continue to expand and evolve, then please join and become a member of the community.
Support Qiological with a monthly or yearly membership.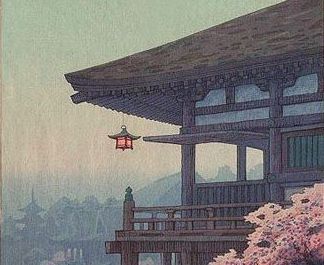 I've heard it said that for something to be heard — it takes someone to speak and another to listen.
Michael Max
Acupuncturist, Podcast Host
About me
I've always been more drawn to questions than answers. And the practice of medicine seems to more lively when infused with a sense of curiosity and inquiry. It's been delight and honor to be able to discuss our medicine with so many thoughtful and skilled practitioners.


Created with