Considering the Soil: An Agrarian Perspective on Chinese Herb Cultivation • Qi097
With Guest: Jean Giblette
There is more to growing herbs than understanding plants. There are the considerations of soil, economic environment, weather patterns, cultural and market forces, and the kind of eye and vision that can see the interactions of these forces not just over seasons, but years or decades.

In this conversation we explore the cultivation of Chinese herbs here in the West with one of the pioneers of the movement to bring domestic cultivation of Chinese herbs from a curiosity to viable economic reality.


Listen in for a glimpse the ecosystem required that makes domestic production of Chinese medicinals a possibility.
In this conversation we discuss:
The Chinatown tour that changed everything
Robert Newman, the Johnny Appleseed of American Chinese herb cultivation (now at Emperor's College)
The "underground" network that shares plant material
The difference between hobby and production gardens
It all comes back to the soil
The issue is our loss of connection with Nature
Practice is so different from theory
Industrial vs Agrarian values
The importance of the microbial health for the soil
Restoration agriculture
Sustainably growing herbs for the American market is a decade or more long project
How we can help support the development of sustainable medicinal herbs grown in the USA
Primary sponsor placeholder



Jean Giblette
In late 1993 Chinese herbal medicine hit me like a bolt from the blue. I was at Lin Sister Herb Shop in New York Chinatown, soon after that was led to study with Dr. Jeffrey C. Yuen and was launched on an incredible journey.
The plants called me. I was 45 years old, knew that clinical work was not for me but was fascinated by traditional herbal medicine. Everything in my experience coalesced at that point — my childhhood in rural Minnesota, my high school summer job working for agronomy grad students at NDSU in Fargo, my post-college career in community mental health research, administration and fundraising, and especially our move to Philmont, a rural village in upstate New York.
Now, 25 years later, my journey continues to offer amazing revelations around each bend in the road. It's a great privilege to work with East Asian Medicine practitioners, scientists and farmers in the USA and to develop domestic production of Asian medicinal herbs. The path has led in recent years to China, where I advocate for ecological agriculture. Traditional medicine and ecological agriculture are our royal road to health — that's why I remain an optimist.
Secondary sponsor placeholder
Thank you for listening to Qiological, and if you would like to support the show so it has more resources to continue to expand and evolve, then please join and become a member of the community.
Support Qiological with a monthly or yearly membership.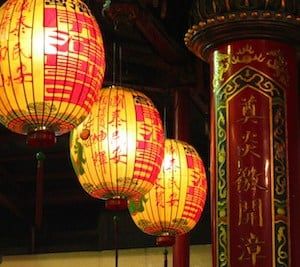 I've heard it said that for something to be heard — it takes someone to speak and another to listen.
Michael Max
Acupuncturist, Podcast Host
About me
I've always been more drawn to questions than answers. And the practice of medicine seems to more lively when infused with a sense of curiosity and inquiry. It's been delight and honor to be able to discuss our medicine with so many thoughtful and skilled practitioners.


Created with