Considering Covid-19, Methods and Safety
With Guest: Craig Mitchell
The coronavirus has not only found its way into our bloodstream and mucus membranes, it's worked its way into our social fabric, economic relations and political disagreements. In this age of global electronic connection news of this new virus creates perhaps more noise than signal.

In this conversation with Craig Mitchell we discuss how the effectivness of Chinese medicine is based not on someone else's successful prescription, but on our ability to skillfully apply our diagnostic methods. We also touch on the importance of not just treating this disease, but also being sure we don't become vectors for its spread.


Doctors in the past have confronted these kinds of epidemics. Now it's our turn at bat.
Listen in to this conversation that reminds us the power of our medicine lies in how we apply it, and the need to attend to limiting the spread of infection.
In this conversation we discuss:
The importance of differential diagnosis
Walking into the treatment room with an open mind
Not spreading infectious disease is a responsibility we need to consider and take seriously
What guidelines to follow
It might be useful to consider strategies from the Wen Bing tradition
San Ren Tang and Hou Po Xia Ling Tang
There might be a damp component with Covid-19
"Three-Seed Decoction (sān rén tāng), while an excellent
formula for externally-contracted illnesses, can also be used for
internal conditions characterized by damp turbidity, perhaps plus heat, in the interior, causing symptoms such as low-grade or tidal fever, headaches, stifling sensation in the chest, and painful heavy body. The dampness may also hinder the middle burner, causing symptoms such as nausea, poor appetite, copious phlegm, thirst with no desire to drink, and unsmooth bowel movements, which may also be sticky."
Craig Mitchell
Craig Mitchell received a Master of Science degree in Traditional Chinese Medicine from the American College of Traditional Chinese Medicine in San Francisco (1993).Craig completed his PhD from the China Academy of TCM (Beijing) in 2006.


He has written numerous articles and translated several Chinese medical texts, including On Cold Damage: Translation and Commentaries. Craig has been in private practice since 1993 and has been actively teaching since 1997. He is the President of the Seattle Institute of East Asian Medicine, where he is also a clinic supervisor and teacher. Since 1997, Craig has taught classes on Chinese herbal medicine, internal medicine, medical Chinese, acupuncture
techniques, and tuina.
Thank you for listening to Qiological, and if you would like to support the show so it has more resources to continue to expand and evolve, then please join and become a member of the community.
Support Qiological with a monthly or yearly membership.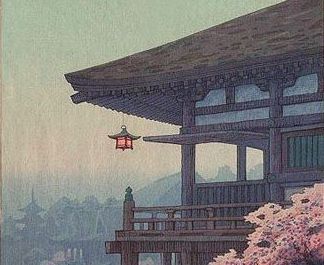 I've heard it said that for something to be heard — it takes someone to speak and another to listen.
Michael Max
Acupuncturist, Podcast Host
About me
I've always been more drawn to questions than answers. And the practice of medicine seems to more lively when infused with a sense of curiosity and inquiry. It's been delight and honor to be able to discuss our medicine with so many thoughtful and skilled practitioners.


Created with