Curiosity in the Time of Corona
With Guest: Greg Bantick
Some of the difficulties faced by many of us in this time of pandemic are the disorientation, anxiety and fear that arise from uncertainty. But if you look more closely, you'll see that there never is in this life the guarantee of certainty. It can feel that way because of habituation, but when you strip away the daily habits and sense of continuity, then the profound and often unbearable uncertainty that all self-aware mortal beings share, is always there.


These past few months in Asia and past few weeks in the western world have been tearing away at our sense of certainty and security. We fear for our lives, our livelihoods, families and increasingly… our communities as well.


In this conversation with Greg Bantick we look into how this ever-present moment arises from innumerable causes and conditions, and how curiosity can help us to more fully inhabit all the moments in which we find ourselves.


This is an episode that is not just for practitioners, your patients, family and friends could benefit from this conversation as well.
In this conversation we discuss:
Living into the uncertainty
Grief for a way of life that is gone
Empty stores wake us to our connection with each other
The unrootness that arises without our usual problems and routine
The web of causes and conditions that lead to anxiety
Not adding the extra burden of self-criticism
Dealing with fear
Curiosity and gentle inquiry about our experience
Greg Bantick
In 1975 he started studying Chinese medicine in Sydney, Australia. In the late 70's he was part of a small group that started the first Acupuncture college in Brisbane, while maintaining an active private practice.


In 1982 he spent the year studying in China and Japan. On his return he arranged trips by several leading Chinese and Japanese scholar practitioners to Brisbane. In 1986 he moved to San Diego, where he began teaching at the new Pacific College of Oriental Medicine.


Greg served in curriculum advisory roles and as a senior faculty member and clinical supervisor for over 14 years. He helped develop the Masters Degree program. In 2001 he was invited to be Academic Dean and Clinical Director of the Seattle Institute of Oriental Medicine.
He returned to Brisbane in early 2005 where he maintains a clinical practice and teaches to the profession.
Thank you for listening to Qiological, and if you would like to support the show so it has more resources to continue to expand and evolve, then please join and become a member of the community.
Support Qiological with a monthly or yearly membership.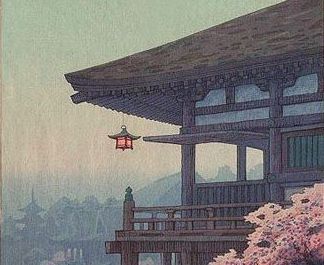 I've heard it said that for something to be heard — it takes someone to speak and another to listen.
Michael Max
Acupuncturist, Podcast Host
About me
I've always been more drawn to questions than answers. And the practice of medicine seems to more lively when infused with a sense of curiosity and inquiry. It's been delight and honor to be able to discuss our medicine with so many thoughtful and skilled practitioners.


Created with