Soul Pilgrimage, Death, and Loss
With Guest: Tamsin Grainger
Our western world hides death. We are taught to avoid it. Avoid thinking about, do everything medically possible to prolong life, and focus on "more time" without regard to more of "what."
In this conversation with Tamsin Grainger we look into how death is inextricably entangled with life. How we care constantly dying to one moment as we emerge into a new one.
Listen in to this conversation on living into the surprising unfolding of life and how the mindset of pilgrimage helps us to transition through the seasons of our lives.
In this conversation we discuss:
We are always dealing with little deaths
Thoughts on a good death
Sympathy and empathy
The influence of pilgrimage
Sitting in and being moved by qi
Not knowing is part of the clinical encounter
The wisdom that unfolds within the field of collective qi

When in the presence of death, never assume you know what is needed.
Listen to the qi – theirs and yours – and allow time for the simple as well as the complex.
Tamsin Grainger

I am a Shiatsu practitioner, teacher and writer based in Edinburgh, Scotland. I learned the depth of Shiatsu touch on receiving my first session - I felt I was being danced by her. The result was good too – the curse was lifted! In 1989, I started a course and have been learning and giving Shiatsu ever since. My practice began around the time I became a mother and focused on Shiatsu during pregnancy and with babies.

I began to walk pilgrimage in 2016 as I neared menopause and my daughters had left home. There, I realised that I should write about death because the subtle and varied touch of Shiatsu can support people on all levels when facing this greatest of challenges.

Thank you for listening to Qiological, and if you would like to support the show so it has more resources to continue to expand and evolve, then please join and become a member of the community.
Support Qiological with a monthly or yearly membership.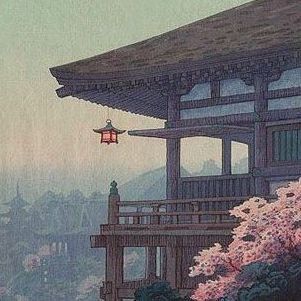 I've heard it said that for something to be heard — it takes someone to speak and another to listen.
Michael Max
Acupuncturist, Podcast Host
About me
I've always been more drawn to questions than answers. And the practice of medicine seems to more lively when infused with a sense of curiosity and inquiry. It's been delight and honor to be able to discuss our medicine with so many thoughtful and skilled practitioners.


Created with