Cultivating the Wild: Growing Chinese Herbs in the West
With Guest: Peg Schafer
As herbalists we know a thing or about the therapeutic application of botanicals. But the lifecycle of plants we work with, the way they interact with their environment, the differences between cultivated and wild medicinals, and the farmer's eye that takes in the influence of weather, the rightness of soil, companion plants, insects, nutrients and stressors, all these are hidden from view when we are not connected to the growing and harvesting of the herbs we use.

Cultivation is not just giving the plant what it wants. It also includes giving the plant what it needs so it can develop its medicinal properties. And there are risks when bringing a plant from one ecosystem to another. What lives in balance in place could become an unrestained problem in another.


Listen into this conversation on the challenges, risks and opportunities of cultivating Chinese medicinal herbs in the west.
In this conversation we discuss:
How Peg got in to herbs
Growing quality herbs
Cultivation and the mimicking of nature
Attending to the lack of natural predators
Teaching and education is part of the jo
Challenges of bringing herbs to market in the west
How practitioners can help
The Herbalist and the Farmer:
Inevitably a herbalist visiting the farm will say, "What?! You grow them and don't know how to use them?" To which I retort: What? You use them and don't know how they were grown?"
Peg Schafer
The Chinese Medicinal Herb Farm was started 21 years ago in Petaluma by me, Peg Schafer specializing in nursery and field-grown Asian medicinal plants. Experimentation with various cultivation methods lead to a focus on certified organic, wild-simulated herb cultivation. To date more than 260 different Asian medicinals have been trialed from germination through harvest. My team and I maintain a living collection of over 300 Asian medicinal plant species under cultivation, a unique collection of which some are rare and botanically authenticated.


Currently the farm is primarily an educational endeavor and I teach cultivation methods of efficacious medicinal plants budding and established growers as well as Oriental Medicine students and practitioners via on and off-farm workshops. Also included in my endeavors is working with various farm operations and grower/practitioner enterprises, herbal companies, botanic and research institutions and other stakeholder industries. Advice is available for all aspects of medicinal farm, garden or nursery herb production operations as well as marketing applications to foster successful endeavors.

Lectures addressing herb quality, ecological cultivation practices, traditional Chinese herb production, conservation and other issues affecting Chinese herbs at schools of Oriental Medicine, conferences, and community events.


In an effort to reach more people I wrote a book called The Chinese Medicinal Herb Farm.
Thank you for listening to Qiological, and if you would like to support the show so it has more resources to continue to expand and evolve, then please join and become a member of the community.
Support Qiological with a monthly or yearly membership.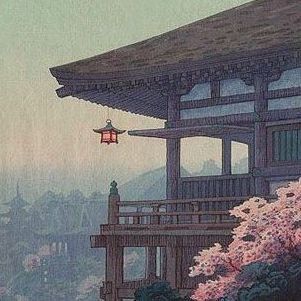 I've heard it said that for something to be heard — it takes someone to speak and another to listen.
Michael Max
Acupuncturist, Podcast Host
About me
I've always been more drawn to questions than answers. And the practice of medicine seems to more lively when infused with a sense of curiosity and inquiry. It's been delight and honor to be able to discuss our medicine with so many thoughtful and skilled practitioners.


Created with