Formula Families and Constitution: The Clinical Insights of Dr. Huang Huang
With Guest: Mark Gearing
Doctor Huang Huang is a clinician, teacher, author and well studied expert on the Jing Fang, the classical formulas of the Shang Han Lun. He has a unique perspective on constitution and how that relates to a patient's illness, their strengths, and the kinds of herbs that will be safe and effective for them.


The guest on today's show has been going to Nanjing and Studying with Dr. Huang for the past 10 years and is currently doing a Ph.D with him as his advisor.


In this episode we dig into the details of Dr. Huang's approach of paying attention to patient constitution, formula function and illness presentation. Like all masterful practitioner's Huang's thoughts and methods have changed and matured over time, we discuss some of his latest thoughts on diagnosis and the use of particular formulas and herbs.


Listen in and learn some news ways of considering the use of herbs in your clinic.
In this conversation we discuss:
How Mark came to know Dr. Huang
What is formula presentation or herb presentation
Constitutional body types
The difference between a formula pattern and formula/constitutional type
Dr. Huangs favorite formulas
Phd program with Dr. Huang
The best way to learn is in clinic
Huang's way of bringing in aspects of physical diagnosis to help illuminate lines from the Shang Han Lun
How to go on study tours to China with Mark 45:30 Final thoughts on Dr. Huang
"For the greatest safety and efficacy of treatment … Treat the person , not the disease …. "
Mark Gearing


Mark Gearing is a PhD student of D.r Huang Huang at Nanjing University of Traditional Chinese Medicine. Mark has been practicing Chinese Medicine for almost 20 years and has a keen interest in Classical Formulas (Jing Fang).
For the last 10 years he has been returning every year to China to spend time in Dr. Huang's clinic. For the last 5 years Mark has been leading an annual Clinical Study Tour to Nanjing to observe with Dr. Huang and learn from his vast clinical experience. He has also traveled around china in order to study with other famous practitioners of Classical Formulas.
Since 2012 Mark has been studying with Dr Arnaud Versluys, as well as Laurie Ayres and Stephen Bonzak at the Institute of Classics of East Asian Medicine (ICEAM) and is currently serving as Assistant Instructor for ICEAM- Sydney.
Links and Resources

If you wish to join a Study Tour to Nanjing to learn in Dr Huang Huang's clinic, please send Mark an email.
You may also join the Facebook page Dr Huang Huang Study Group, for more discussion of his methods and to be informed of future Study Tours to Nanjing with Mark.
Ten Key Formula Families in Chinese Medicineis the first of Huang's books to be translated into English. It details the 10 commonly seen constitutions and formula presentations that you'll see in clinic.
For a discussion of individual herbs, instead of formulas, the Fifty Herbal Medicines is a good reference for your clinic.
Thank you for listening to Qiological, and if you would like to support the show so it has more resources to continue to expand and evolve, then please join and become a member of the community.
Support Qiological with a monthly or yearly membership.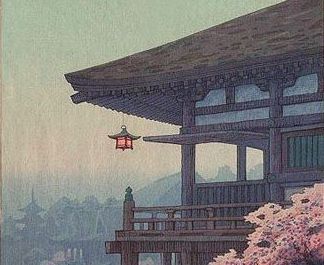 I've heard it said that for something to be heard — it takes someone to speak and another to listen.
Michael Max
Acupuncturist, Podcast Host
About me
I've always been more drawn to questions than answers. And the practice of medicine seems to more lively when infused with a sense of curiosity and inquiry. It's been delight and honor to be able to discuss our medicine with so many thoughtful and skilled practitioners.


Created with