Taming the Dragon: Healing Emotional Trauma
With Guest: CT Holman
We learn in acupuncture school that the body, mind and spirit are woven together into the tapestry of one's life. We learn that each of the yin organs has a spirit aspect, and that we can't touch the body without touching the mind and vise versa. And yet there are blockages that are lodged more in the psycho-emotive realm and can at times prevent healing on the physical level.

In this show we explore the healing of emotional trauma. Investigate some ways of thinking about how to interact with the spirit aspects of the organs, how facial diagnosis can help both with understanding where a patient's problem is lodged and if our treatment is having an effect, and how channel palpation can lead us directly to blockages and help us make choices about choosing effective points.


In addition we discuss some self-care practices for patients and get an overview of CT's thoughtful and clinically based book on healing emotional trauma.

Listen in for a wide ranging discussion on working with emotions, trauma and some useful diagnostic tools that both allow you to diagnose and check the effectiveness of your treatment.
In this conversation we discuss:
How CT got into treating emotional imbalances
A simple grounding treatment
Self care practices for patients
The use of facial diagnosis and the organ chart
Using channel palpation and the influence of Dr. Wang
CT's book on the treatment of emotional trauma
Explore the spirit aspects of the five Yin organs
CT Holman
Having experienced emotional trauma as a child and as a young adult, I was motivated to delve deeply into the nature of spirit. Beginning with practicing meditation and then going to graduate school for Chinese medicine, the nature of balancing emotions intrigued me and inspired me to further study with several prominent teachers in the field of Chinese medicine and shamanism.

My teachers' insights provided me with several tools to stabilize patients after they had experienced an emotional trauma. Once their energy was grounded, I could use techniques to soothe the triggering of the trauma memory and address their individual emotional/spirit imbalances. Through working with patients to resolve emotional trauma, I discovered effective methods to transform trauma and enable the patient to step into their full potential.

After treating patients for emotional trauma for 15 years, I was asked by Singing Dragon publishers to write a book detailing the various treatments and self-care methods I utilize in my clinic. The undertaking was a healing one for me and supported me to step more fully into my being.

I teach these diagnostic and treatment techniques internationally and enjoy practicing Chinese medicine in Salem, Oregon. For more information, visit www.redwoodspring.com.
Thank you for listening to Qiological, and if you would like to support the show so it has more resources to continue to expand and evolve, then please join and become a member of the community.
Support Qiological with a monthly or yearly membership.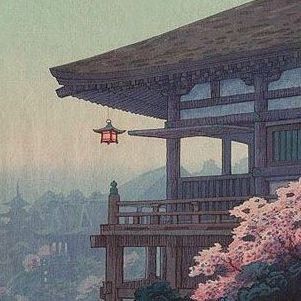 I've heard it said that for something to be heard — it takes someone to speak and another to listen.
Michael Max
Acupuncturist, Podcast Host
About me
I've always been more drawn to questions than answers. And the practice of medicine seems to more lively when infused with a sense of curiosity and inquiry. It's been delight and honor to be able to discuss our medicine with so many thoughtful and skilled practitioners.


Created with