Medicine From the Heart- The Practice of Saam Acupuncture
With Guest: Toby Daly
Chinese medicine is not one medicine; it's a kaleidoscopic plurality. There is no one true acupuncture; we have a rich ecosystem of perspectives and methods.


The trouble with learning something new is that we have let loose of our current understanding usually acquired through effort and hard work. It's hard to release what we've struggled to learn. Our limited understanding of the terrain becomes our turf. It takes a certain amount of confidence in ourselves, and recognition we know we don't know, to be able to learn something new that may contradict or call into question that which we comfortably feel like we can rely upon.

Two years ago I started learning Saam acupuncture on a hunch after reading Toby Daly's article from the Journal of Chinese Medicine. It was at first unpleasantly mind-bending, it took me far afield of what comfortably felt like competence. It invited me into another perspective that eventually came full circle, in that it connected up some of the streams of herbal medicine that I'd been following over the years.


In this conversation, two years after my first podcast discussion with Toby, I'm able to bring a different set of questions and perspectives now that I've got a taste for how the Five Phases and Six Conformations connect in ways I could not previous see.

Listen into to this conversation to get a sense of lenses and perspectives of the Buddhist monastic stream of Saam acupuncture.
In this conversation we discuss:
Michael's experience of learning from clinical experience by having the Saam system be the teacher
Four points is plenty if you diagnosis is accurate
Each point you put in takes a little qi from the patient, because you are asking the body to do something
Stay with and go deep on the basic principles
Questions on the Kidney/Small Intestine counterbalance
The Kidney consolidates fire and water, and the Small Intestine disperses it
Balancing the entire system means everything gets a little better
Clinic is like a mixed martial arts fight
Experience helps with recognizing patterns in a reliable way
Treating the trauma that comes from rapid and ceaseless change
You can supplement the Lung to help with the sadness and grief of this time, and to help with emotional shielding you can tonify the Liver
Attending to excess and deficiency is a key element of making sense in the chaos of clinical
Rapid clinical feedback hones your diagnostic skills quickly
You know you've got some skill when you know the right times to refer out
Practice makes progress
"One way to tell if your treatment is correct or not is to watch the complexion on the face. If it gets white, red or blotchy, then the treatment is not right."
Toby Daly
I began studying Chinese medicine in 1997 with Sunim Doam a Korean monk trained in the Saam tradition. I earned a master's degree in Traditional Chinese Medicine in 2002 upon completion of training at the American College of Traditional Chinese Medicine in San Francisco and Chengdu University in China.


During my four years of training in San Francisco, I interned with Dr. Angela Wu who taught me how to apply the lofty theories I was studying in school into the pragmatic setting of a busy clinic. She also taught me how to eat an entire cheesecake in one sitting! In 2013, I developed the Chinese Nutritional Strategies app to provide digital access to the wealth of Chinese dietary wisdom.
In 2016, proving once again that some people never learn, I completed a PhD in Classical Chinese Medicine under the guidance of 88th generation Daoist priest Jeffery Yuen.
Thank you for listening to Qiological, and if you would like to support the show so it has more resources to continue to expand and evolve, then please join and become a member of the community.
Support Qiological with a monthly or yearly membership.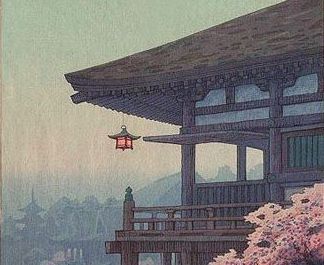 I've heard it said that for something to be heard — it takes someone to speak and another to listen.
Michael Max
Acupuncturist, Podcast Host
About me
I've always been more drawn to questions than answers. And the practice of medicine seems to more lively when infused with a sense of curiosity and inquiry. It's been delight and honor to be able to discuss our medicine with so many thoughtful and skilled practitioners.


Created with