Herbal Medicine for the
Aftermath of Covid
With Guest: Nigel Dawes
There is a moment in between sensing and allowing what is felt to enter the world of cognition and concept. It's a liminal space of being and feeling and if you can linger there for a moment there is information that is beyond the ken of words.
In this discussion with Nigel Dawes we explore how palpation allows us an opportunity to imbibe that sensual place between being and thinking, and how that can help us with our diagnostic work. We also consider how our herbal medicine readily lends itself to the treatment of Post-Covid syndromes and how our medicine can be of great service in the aftermath of coronavirus infections.
Listen into this conversation on cultivating that attentive perceptual space just this side of language and the maps of the mind, the opportunities for using ancient formulas for modern problems and the circuitous journey that went into the writing of Nigel's new book.
In this conversation we discuss:
Living tradition means we need to integrate, synthesize and live our own understanding
The unity that is made of opposites
Evolution needs both the Conformative and the Irreverent
Turning off the interpretive aspect of mind so as to allow in sensation
The sensual aspect of direct experience
Form and essence
Unique aspects of Japanese medicine
Treating long haul Covid patients
Tracking the state of yang qi is essential in recovering from Covid
Simple is not simplistic, it's elegant
In patient care, don't seek to be like your teachers, seek what they sought.
Nigel Dawes, L.Ac

Nigel is an internationally renowned teacher and author who has been practicing East Asian Medicine for over 35 years. Based in New York for the past 25 years, he runs a private practice in Acupuncture, Shiatsu and Kampo (Sino-Japanese Herbal Medicine).
Nigel is well-known nationally and internationally for his work on Fukushin - abdominal diagnosis and application in clinical practice – and has just finished a book on the subject: Fukushin and Kampo, Singing Dragon, 2020. He is widely published in peer-reviewed journals in the field and is author of 3 other books, including a translation of the modern Japanese classic: Kampo: A Clinical Guide to Theory and Practice, Churchill Livingstone, 2010.
He is founder and director of the NYC Kampo Institute offering seminars and programs in Traditional Japanese Medicine at the post graduate level, both nationally and internationally and has been on faculty with several accredited colleges of East Asian Medicine in New York, London and Israel. He lives in Brooklyn, NY.
Thank you for listening to Qiological, and if you would like to support the show so it has more resources to continue to expand and evolve, then please join and become a member of the community.
Support Qiological with a monthly or yearly membership.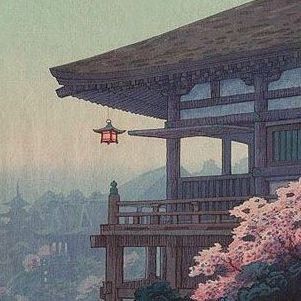 I've heard it said that for something to be heard — it takes someone to speak and another to listen.
Michael Max
Acupuncturist, Podcast Host
About me
I've always been more drawn to questions than answers. And the practice of medicine seems to more lively when infused with a sense of curiosity and inquiry. It's been delight and honor to be able to discuss our medicine with so many thoughtful and skilled practitioners.


Created with