Power of The Matrix: Clinical Application of the Jing Fang Tradition of Hu Xi-Shu & Feng Shi-Lun
With Guest: Frances Turner
No one gets through Chinese medicine school without some exposure to the Shang Han Lun, and if you're lucky, the Jin Gui Yao Lue as well.


But there is a big difference between reading the classics, and understanding how to apply them in our clinical work. What's more, throughout the ages there have been various 專家 (zhuan jia) experts, who have deeply engaged these texts and distilled out a unique perspective that is both rooted the classics and informed by their particular clinical experience.


The work of Drs. Hu Xi-Shu and Feng Shi-Lun give us a unique view into the connections and interplay of the 六經 (liu jing) the six levels or confirmations.


Listen in as we investigate how illness can span multiple confirmations and how the classic formulas can readily treat complex and confusing clinical presentations.
In this conversation we discuss:
Taiyin is the core of everything
The six levels have a different meaning from what you learned in school, and are very helpful in seeing just which aspects of a person are touched by illness.
It can be a bit mind blowing to consider the "exterior" aspect of yin.
So, just what does the Jue Yin pivot into anyway?
The formula that is helpful for improper qi gong practices.
The state of a patient's fluids is of vital importance.
The lines of the Shang Han Lun and Jin Gui Yao Yue are readily seen in clinic when you know what you are looking for.
The importance of knowing a patient's condition….now, in the moment.
Thoughts on the usage of gui zhi.
Learning a new system of herbology is not unlike learning a new language, and it can be different to overcome the habits of your mother tongue
"As an acupuncturist and healer, I have worked for many years with a wide ranging client base; musicians facing the physical and emotional stresses of maintaining a professional life, couples wanting to conceive, the person who has put their back out, those looking for a spiritual direction in life or needing to sort out emotional issues from the past. And then there are those facing extremely serious medical diagnoses that do not seem to be helped by Western medicine. It is with this last group that Jing Fang really comes into its own, and if used correctly can help extraordinarily quickly. Sometimes it helps the person heal, sometimes it just helps them make life a bit better."
Frances Turner


Originally a composer and Baroque violinist, Frances spent 17 years touring and recording with the leading UK Baroque orchestras and ensembles. At the same time she gradually trained as a complementary health practitioner, starting with healing, adding massage then aromatherapy, and setting up the Frances Turner Clinic in 1990. She studied acupuncture and Chinese Herbal Medicine at the London Academy of Oriental Medicine and the London College of Traditional Acupuncture, and added these skills to her practice in 1998. She now runs a practice at the Cholsey Complementary Health Centre, in Cholsey near Wallingford, Oxfordshire.


Frances went on to gain a Masters Degree from Exeter University in the English Language of Chinese Medicine, and used this research in curriculum development at the London College of Traditional Acupuncture, where she became a senior lecturer from 2000 until its closure in 2010. She studied herbs in China in 2006, and was Course Director for Chinese Herbal Medicine at the College of Integrated Chinese Medicine in Reading from 2011-2015. In 2014, 2015 and 2016 she completed extensive clinical training's in Classical Herbalism (Jing Fang) with Dr. Feng Shi-lun in Beijing, and set up the Herb Community Clinic at her Oxfordshire practice to offer a Jing Fang Apprenticeship – a clinical training in the Jing Fang Six Syndrome Differentiation System.
Links and Resources

Frances offers jing fang apprentice training at her clinic. Here are the details.

Thank you for listening to Qiological, and if you would like to support the show so it has more resources to continue to expand and evolve, then please join and become a member of the community.
Support Qiological with a monthly or yearly membership.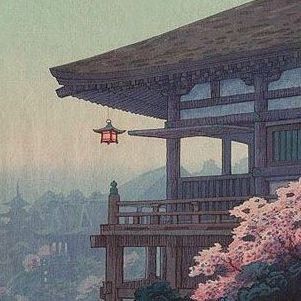 I've heard it said that for something to be heard — it takes someone to speak and another to listen.
Michael Max
Acupuncturist, Podcast Host
About me
I've always been more drawn to questions than answers. And the practice of medicine seems to more lively when infused with a sense of curiosity and inquiry. It's been delight and honor to be able to discuss our medicine with so many thoughtful and skilled practitioners.


Created with