Focused Light: Using Lasers in the Acupuncture Clinic
With Guest: Jim Sullivan
Pressure, vibration, puncture, and heat, we know there are a variety of ways to stimulate an acupuncture point.


In this episode we explore the clinical use of light, in the form of low-power lasers. And especially for those of you that don't really understand electricity, the physics of light, or the difference between an LED and the coherent light of a laser, this conversation will be especially helpful as we go over basics that will help you to better understand these devices and how you can use them in your practice.


Listen in as we learn how to safely use lasers in clinical practice and what kinds of tissues and points that respond to these devices.
In this conversation we discuss:
How Jim got started with lasers
The ways in which lasers differ from needles
Ways in which using a laser is different than using a needle
Battlefield Acupuncture points and lasers
Using lasers with the Korean Hand Acupuncture System
What parts of the body respond best to low power lasers
Different classes of lasers and safety considerations
Jim Sullivan


Jim has many years of experience with acupuncture, earning his Master's in Acupuncture back in 1997. Jim is the past president of the Illinois Acupuncture Society. He has been an adjunct instructor for the Southern Illinois University School of Medicine and consulting acupuncturist at SIU's infertility treatment program.


Jim currently works practicing acupuncture in St. Louis, Missouri.
Thank you for listening to Qiological, and if you would like to support the show so it has more resources to continue to expand and evolve, then please join and become a member of the community.
Support Qiological with a monthly or yearly membership.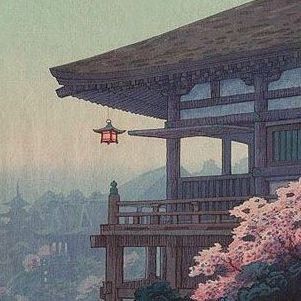 I've heard it said that for something to be heard — it takes someone to speak and another to listen.
Michael Max
Acupuncturist, Podcast Host
About me
I've always been more drawn to questions than answers. And the practice of medicine seems to more lively when infused with a sense of curiosity and inquiry. It's been delight and honor to be able to discuss our medicine with so many thoughtful and skilled practitioners.


Created with