Listening Like Water: Depth and Connection As Part
of The Healing Process
With Guest: Margot Rossi
We are trained to know a lot about a person from looking and touching. And while we have our "10 questions" or other interviewing checklists, there is a lot that comes from the interview and relationship with the patient that can help us to better understand them and hopefully be of service to them as well.


In this conversation we take a look into how the connection we cultivate with our patients can help not only to inform our clinical thinking and treatment, but become an essential part of the therapeutic process as well.


Listen in for a discussion on the importance of rapport, why judging our patients is not helpful (but we do it all the time), the power of gaining comfort with uncertainty, and a few gems from the Simple Questions.
In this conversation we discuss:
There is a lot of information to be gained from the relationship and connection to the patient
For many new practitioners it is terrifying to sit in a room with someone and not know what to do
Dao de jing chapter 8 speaks to the nature of water, and the ability to flow into any space
There is a difference between death and perishing, Dao De Jing 33
Importance of rapport and how to cultivate it
When solutions to previous problems become the problem
Judging our patients is not helpful and we do it all the time
Needle technique includes the state of mind of the practitioner as they are doing the needling
Sometimes the name of a point is a helpful key to its use
It's vitally important to meet our patients where they are and to understand them from their own point of view
As practitioners it is helpful to develop our own sense of security in the face of uncertainty
Why sometimes first treatments are life changing and second treatments are ho-hum
You have to know yourself
What it takes to sustain a practice not over the course of years, but of decades
"Notice your mind and be true.
Have full confidence in this awesome medicine and love's claim on us."
Margot Rossi


It's not an exaggeration to say that Eastern medicine and philosophy saved my life. They have rocked my world for over thirty years. Along the way, here and in China, I've learned much from remarkable teachers, including my family, peers, patients and students. My mission is to share that bounty of wisdom with my community.


In private practice, I see myself primarily as an educator, aka wizard of possibilities. Creating a clinic environment conducive to learning and being a neutral sounding board, I use the interview process as my main modality for diagnosis and treatment. Patients and I explore the fabric of reality and build an awareness of experience and perceptions. Along with mindfulness, using nature's systems to understand ourselves helps us feel right at home and capable of shifting with self-compassion, confidence and resourcefulness.


Another essential in my repertoire is movement therapy—either Dao Yin or yoga. I find mindful movement and breathing can influence all issues regardless of where they're housed, just like water can flow in places nothing else can or wants to go. This medicine keeps reminding me: there is wonder here, simply awaiting our presence.
Thank you for listening to Qiological, and if you would like to support the show so it has more resources to continue to expand and evolve, then please join and become a member of the community.
Support Qiological with a monthly or yearly membership.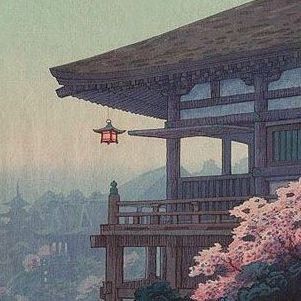 I've heard it said that for something to be heard — it takes someone to speak and another to listen.
Michael Max
Acupuncturist, Podcast Host
About me
I've always been more drawn to questions than answers. And the practice of medicine seems to more lively when infused with a sense of curiosity and inquiry. It's been delight and honor to be able to discuss our medicine with so many thoughtful and skilled practitioners.


Created with