Chinese Medicine in Taiwan
With Guest: Greg Zimmerman
East Asian medicine has one foot in the skills and techonlogy of medicine, and another in the traditions and influence of culture. How it is thought about and used in a place like Taiwan bears some similiarity to how we practice in the West, and there are some significant differences.

Culture and habit are inseperable from the experiences people have in making sense of world and how they approach illness and health.


Listen in to this conversation on a Western practitioner's view of doing Chinese medicine inside of the traditional culture of Taiwan.
In this conversation we discuss:
How Chinese Medicine in Asia is different than in the West
How is TCM viewed in Taiwan
How Chinese medicine is integrated into the medical system in Taiwan
Role of the family in hospital care
Family systems of herbal medicine that strengthen the body
How Greg got in to Chinese Medicine
Role of the fascia in martial arts
What kinds of issues people bring to Chinese medicine doctors
Treating terminally ill patients
The charm of Tainan
The phenomenal national healthcare system in Taiwan
Methods Greg uses in clinic
Saam acupuncture
Abdominal acupuncture
"A tincture made with rubbing alcohol, mudanpi, jinyinhua, and lianqiao can be very helpful for treating cystic acne in areas like the back or chest when applied topically one or twice a day."
Greg Zimmerman
I became interested in Chinese medicine when I was an early teen because I had been active in martial arts where I witnessed on a few occasions some 'kung fu' medical treatments by my kung fu teachers. I was amazed to see a nose that was broken sideways get pulled straight, a chronic migraine get immediate long term relief following 'acupuncture' with a cutting needle, simple herbal combinations that effectively treat difficult issues such as a double retinal detachment and facial palsy, and the use of herbs for martial arts and qigong cultivation.


After Chinese medicine school, I studied Chinese orthopedics and went to Beijing for more practice where I witness more amazing treatment results. Thereafter, I began to work at an herbal company where I was exposed to classical Chinese herbology. I was inspired to learn classical Chinese medicine and have pursued further studies in this direction for many years.

My practice is centered on classical Chinese medicine applications including classical herbology, classical acupuncture, traditional tuina and traumatology, as well as other specialized systems of acupuncture. As such, I am focused on traditional diagnosis and the treatment principles used in classical Chinese medicine. I love how effective Chinese medicine can be for all kinds of illnesses and injuries and am continually amazed how quick and tangible treatment results can be when the patterns of illness and imbalance that are identified according to traditional diagnosis are the focus of the treatment.
Thank you for listening to Qiological, and if you would like to support the show so it has more resources to continue to expand and evolve, then please join and become a member of the community.
Support Qiological with a monthly or yearly membership.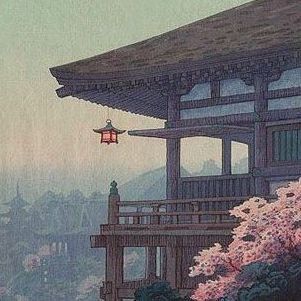 I've heard it said that for something to be heard — it takes someone to speak and another to listen.
Michael Max
Acupuncturist, Podcast Host
About me
I've always been more drawn to questions than answers. And the practice of medicine seems to more lively when infused with a sense of curiosity and inquiry. It's been delight and honor to be able to discuss our medicine with so many thoughtful and skilled practitioners.


Created with