Treating Trauma Through the Five Phases
With Guest: Alaine Duncan
The experience of trauma is as much a part of life as is falling in love, having family disagreements, and wondering how we fit in this life. And while we tend to focus on the problems that have their roots in traumatic experiences, it is also possible that we can become more resilient and anti-fragile by moving through traumatic experiences in a way that allows us to harvest the lessons of the experience.


In today's conversation we explore aspects of modern bio-physiology, the insights and perspectives from somatic experiencing and how these relate to the five phases.
Listen in for a discussion of how the fact of trauma is less important than how we move through the cycle of resolution. As we know from Chinese medicine, when things stagnate there are going to be problems. But if there is movement, then the zheng qi of a system will work to help us to resolve the difficulties and bring us to a place of harmony, health and resilience.
In this conversation we discuss:
How Alaine got interested in trauma
Somatic experiencing, the phases and movements through the cycles of trauma
Importance of the Kidney-Pericardium relation
The D in PTSD misrepresents and unfairly maligns the physiology of this experience
Trauma gets processed deep in the brain
Limbic response has very little to do with thinking
Role of the social fiend in dealing with trauma and recovery from trauma
Clues to recognizing your patients are suffering through trauma
The role of the Vagus nerve
Coherence and the heart
Genetics and epigenetics
"All healing rests on embodied experiences of safety and relationship."
Alaine Duncan
I have a unique approach to acupuncture treatment that integrates modern understandings of the neuro-biology of traumatic stress with ancient healing principles from acupuncture and Asian medicine. This clinical fascination has carried my heart and my feet to places and people I never imagined when I graduated from acupuncture school in 1990. The boundary between me and military families, immigrants, refugees, and survivors of natural and human-made disasters has grown more and more thin – and that is a gift of spirit. I love our medicine. I love what it can explain about life and how it can reach people whose life and health resides at the margins.

Asian medicine has a rich place at the interface of individual healing and social transformation. It has a lot of power to restore balance and regulation, not just for individuals, but for how those individuals relate to their families, workplaces, and our communal ballot box. We are pretty important to our planet and all who live on it.


I'm in that Earth phase of life – the time of collecting and distributing the harvest. I have a small practice at Crossings Healing & Wellness in Silver Spring, MD, am Chair of the Board of the National Capital Area Acupuncturists Without Borders chapter – volunteering free stress-reduction services to immigrants, refugees and neighbors in need. I helped develop the Integrative Health & Wellness program at the DC Veterans Administration Medical Center, serving there from 2007 – 2017.
Links and Resources


Alaine's book, The Tao of Trauma: A Practitioner's Guide for Integrating Five Element Theory and Trauma Treatment, written with Kathy Kain, came out in January 2019. She will be teaching a year-long series of workshops based on the book and designed to cultivate observation, interaction and touch skills for acupuncturists, Somatic Experiencing Practitioners, and other providers with similar training in Ojai, California and Silver Spring, MD starting in October 2019, and running through 2020.
Thank you for listening to Qiological, and if you would like to support the show so it has more resources to continue to expand and evolve, then please join and become a member of the community.
Support Qiological with a monthly or yearly membership.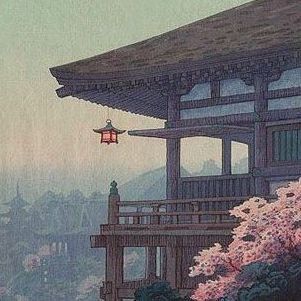 I've heard it said that for something to be heard — it takes someone to speak and another to listen.
Michael Max
Acupuncturist, Podcast Host
About me
I've always been more drawn to questions than answers. And the practice of medicine seems to more lively when infused with a sense of curiosity and inquiry. It's been delight and honor to be able to discuss our medicine with so many thoughtful and skilled practitioners.


Created with