Reflections on Yin
With Guest: Brodie Welch
Attending to yin in a world that preferences yang does not come easy, and perhaps only begins to catch our attention once we've reached the edge of what activity can sustain.


In this conversation with Brodie Welch we look at how sometimes subtracting counterintuitive as it seems, allows our lives to be richer and fuller.


Listen in to this discussion on quietude, the curious nature of change, learning to put your voice forward, and the importance of being clear on your "why."
In this conversation we discuss:
Knowing enoughness
Adding without subtracting is a recipe for trouble
Inertia and momentum
Do people want deep transformation?
Coaching is not prescribing
Action can be medicine, neutral, or poison
Where does confidence come from?
Know your "why"
Just start!
Invite your patient to be an active participant in their healing process by asking them to identify one small, doable step they could take to steer in the direction of how they want to feel. Write down what they said on a self-care prescription pad and give it to them.
Brodie Welch, L.Ac

I'm a Licensed Acupuncturist, herbalist and health strategist (coach) based in Corvallis, Oregon, where I've been practicing since 2003.


I also host A Healthy Curiosity: the podcast that explores being well in a busy world, with strategies from Chinese Medicine, functional medicine, Ayurveda, mindfulness, and neuroscience -- democratizing what works.


I love helping patients see the connection between how they're living and how they're feeling, and offering the Chinese Medicine lens to help them see themselves in new ways.
Because teaching is healing, I offer on-demand courses on qi gong and the Basics of Chinese Medicine, as well as a healthy habit change program to help people automate the essential practices of nourishing life.


As health strategy coach, I help high achievers overcome Yang Addiction and caregivers and practitioners to care for themselves.



Thank you for listening to Qiological, and if you would like to support the show so it has more resources to continue to expand and evolve, then please join and become a member of the community.
Support Qiological with a monthly or yearly membership.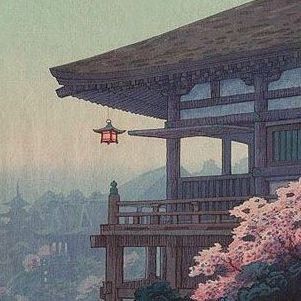 I've heard it said that for something to be heard — it takes someone to speak and another to listen.
Michael Max
Acupuncturist, Podcast Host
About me
I've always been more drawn to questions than answers. And the practice of medicine seems to more lively when infused with a sense of curiosity and inquiry. It's been delight and honor to be able to discuss our medicine with so many thoughtful and skilled practitioners.


Created with