Wavelengths, Milli-Watts, and Joules- A Look at Using Lasers in the Acupuncture Clinic
With Guest: Lorne Brown
We all can feel the difference between a sunny and cloudy day. The influence of long summer days brings a sense of expansion, while the short weak light of winter naturally makes us turn inward. Light, the quantity and quality of it powerfully effects us. You know this in your bones.

In today's conversation we looking into a particular kind of light— lasers. These concentrated beams of focused coherent light can be used to upregulate certain biochemical processes that help to promote healing and even can be used to promote neuroplasticity in the brain.
Much like acupuncture, laser light is a a technology that seems kind of magical. And so sorting out science from imaginal flights of fancy is important if we want to understand how to skillfully apply this tool in our clinical work.


Listen into this conversation that will give you some helpful basics on using lasers in your acupuncture practice
In this conversation we discuss:
Went down the rabbit hole of lasers because of a study and some experience using it for improving IVF transfer rates
The eye-opening use of lasers in "The Brain That Heals Itself"
Digging into research and talking to experts
The biochemical mechanisms enhanced by lasers
Impact of laser light on the mitochondria
Laser treatment reduces inflammatory markers
Some weird things lasers help with
Wavelengths, milli-watts, and joules
Class 3-B 5-500 mill-watts is most useful for an acupuncture clinic
LED vs Laser light
Using our East Asian perspective helps us to craft the right treatment for our patients
Low Lever Laser Therapy
Photo bio modulation therapy
"Dosage matters. I have found regardless of modality (laser, acupuncture, etc) that seeing the patient more often at the beginning kick starts the healing process and accelerates the resolution of the condition that brought them into see you. When treating pain and injury using laser + acupuncture I recommend 6 visits in the first two weeks (3 per week) which I have profoundly more effective than 6 visits over six weeks (1 per week). Same number of treatments and cost to patient yet much better results when dosage per week is higher."
Lorne Brown
I am grateful for the poor health I experienced in the late 1980s and early 1990s. It was my personal success using Chinese medicine that changed my life trajectory from being a certified professional accountant (CPA) to changing careers, going back to school and eventually opening my practice in the year 2000 as a Dr. TCM.


I love energy medicine. And I do not mean it in the new age kind of way. I have gravitated to laser therapy (photobiomodulation) because it literally emits light energy in the form of photons into the cells to initiate the body's innate healing processes.


I have peace of mind in clinic knowing I can draw upon the many skills and modalities I have acquired over the years and always have the principles of Chinese medicine to guide me in using the different modalities. I do not see it as my responsibility to fix the individual. My role to is to help the individual (mind body soul) regain their ability to self-regulate and to educate them how to support their body's innate ability to heal. I do this by using safe and non-invasive approaches like diet, lifestyle coaching, acupuncture, Chinese herbs, Gua Sha, laser (LLLT) supplements, hypnosis and EFT in my practice.


I love to learn. Currently I am passionate about learning and developing methods of using laser therapy as part of an integrative approach for pain, infertility and treating symptoms associated with endometriosis and auto-immune diseases.


When I am not treating patients at Acubalance in Vancouver I can be found moderating continuing educational courses online through Healthy Seminars. I have started a collection of laser resources by experts in the filed made available through Healthy Seminars for practitioners who, like me, want to deepen their knowledge in the area of LLLT/ photobiomodulation.
Links and Resources

There are a number of online Lectures at Health Seminars on the topic of lasers

Books: Laser Acupuncture – Successful Therapy Concepts – Volkmar Kreisel, Michael Weber

Thank you for listening to Qiological, and if you would like to support the show so it has more resources to continue to expand and evolve, then please join and become a member of the community.
Support Qiological with a monthly or yearly membership.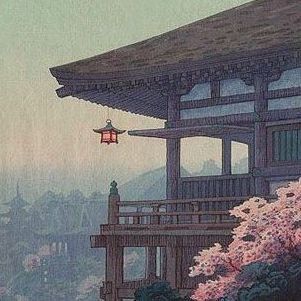 I've heard it said that for something to be heard — it takes someone to speak and another to listen.
Michael Max
Acupuncturist, Podcast Host
About me
I've always been more drawn to questions than answers. And the practice of medicine seems to more lively when infused with a sense of curiosity and inquiry. It's been delight and honor to be able to discuss our medicine with so many thoughtful and skilled practitioners.


Created with