Yi Jing As Operating System
With Guest: Lorraine Wilcox
The Yi Jing speaks in the language of image, resonance and metaphor. Its not a good place to go for direct answers, but can be helpful in finding some guidence.


Our converation today touches not just on the ways it is used for divination, but more importantly how it is a mirror and once you have a knack for it, you don't need it for divination. We discuss how the commentaries are as important as the original text itself. And touch on how it is a kind of operating system that can help you to understand Chinese medicine, as well the curious unfolding of your own wondrously mysterious life.


Listen in to this conversation on the power and importance of image and transformation.
In this conversation we discuss:
How to ask a helpful question of the Yi Jing
Resisting pain makes it worse
When you're good at the Yi Jing, you don't need the Yi Jing for divination
The power and importance of image
The Yi Jing commentaries are an important part of learning the Yi Jing
Connections to Chinese medicine
Resonance
The characteristics of a sage
Lorraine Wilcox
I studied Chinese medicine in the 1980's and immediately became bored with it. But after self-studying Chinese language for a short while, I felt like the blacks, whites, and grays of TCM transformed into brilliant color. I began trying to decode some ancient texts, especially those of the Ming dynasty. I also tried to absorb the philosophical and cultural background that a Ming dynasty doctor would possess. Eventually I understood that the goal was to try to build myself a virtual Ming mind (impossible to perfect, but beneficial to try). If one ancient statement could summarize what I have learned, it is:


人身小天地。張介賓《類經附翼‧醫易義》

The human body is a small heaven and earth. Zhāng Jièbīn, from Lèi Jīng Fù Yì ( Míng)

One of my favorite things to do is to search the old books for a procedure or type of recipe, something that is not commonly used today, and try to work out how to do or make it. Many of them are no longer practical or usable, but some are quite marvelous and I wonder why they fell into disuse. I have replicated various ancient methods of moxibustion, and made recipes for syrups, ointments, plasters, medicinal incense, medicinal snuff, and so forth. Some of these are quite useful today. I like to teach them, write about them, and document them.

I am much more of a researcher than practitioner, but many of the techniques that I have rediscovered get revived through my students. I want this knowledge to help patients and increase the scope of our medicine. My more successful experiments are documented in the Medicine-Making page and the Moxibustion: The Power of Mugwort Fire page on Facebook.
Links and Resources

Visit Lorraine on Facebook. She has a page on Medicine Making, another one on the Power of Mugwort Fire, and another on Medicine and the Yi Jing.

If books are more your thing, Lorraine has more than a few of them:

Moxibustion: A Modern Clinical Handbook
The Classic of Supporting Life with Acupuncture and Moxibustion
Outline of Female Medicine
Categorized Essentials of Repairing the Body
Miscellaneous Records of a Female Doctor
Raising the Dead and Returning Life: Emergency Medicine of the Qing Dynasty
Great Compendium of Acupuncture and Moxibustion, Vol IX
Thank you for listening to Qiological, and if you would like to support the show so it has more resources to continue to expand and evolve, then please join and become a member of the community.
Support Qiological with a monthly or yearly membership.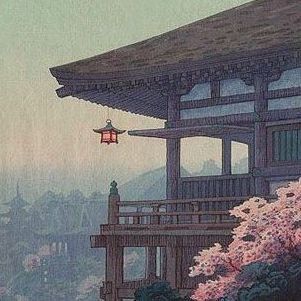 I've heard it said that for something to be heard — it takes someone to speak and another to listen.
Michael Max
Acupuncturist, Podcast Host
About me
I've always been more drawn to questions than answers. And the practice of medicine seems to more lively when infused with a sense of curiosity and inquiry. It's been delight and honor to be able to discuss our medicine with so many thoughtful and skilled practitioners.


Created with