We've long turned to the stars for guidance, from foretelling our destinies to celestial navigation. Chinese Polestar astrology was developed as a means to describe our interaction with the cycles of Qi using a system of calculations and imagery, including the 5 elements and various Chinese court archetypes. It looks at the delicate interplay of an individual's fate and free will—pointing us to a life that is harmonious with our true character. The question is: Can we connect with ancient ancestral energies in such a way so that we can lean on our strengths, and bring a clear eye to our challenges?
In this conversation with Anne Shelton Crute, we touch on several topics such as how to read a Chinese Polestar Natal Chart according to the Song Dynasty system of Astrology, what the upcoming year of the Yang-Water Tiger means, and how to use the information that astrology proffers as a road map into the future.
Listen into this discussion on navigating fate and free will with Chinese Polestar astrology.
In This Conversation We Discuss:
Anne Shelton Crute's journey into practicing Chinese medicine – 9/11 as a catalytic moment
The idea of destiny and how it fits into Chinese philosophical thought/Chinese medicine – The interaction between character, fate, and free will
Ancestral energy – Patterns that come through our family line
The application of Polestar Astrology in clinical practice
Interpreting stars in the Chinese Polestar chart
Studying Chinese Polestar Astrology and Chinese medicine under Liu Ming
Traditional Chinese perspectives on medicine and how it compares to Western medicine
Entering the year of the Yang-Water Tiger in 2022 –What it means and what to expect
Working with the Qi of Time empowers our clinical practice by connecting each individual patient's presentation to the larger cycles of Yin and Yang. Not only may this be accomplished by working with the unique qi of the year and season, but also by integrating the 24 Qi Nodes both in your personal life and point/formula choices.
---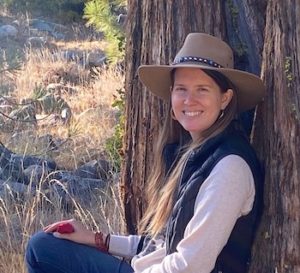 Dr. Anne Shelton Crute is a Doctor of Acupuncture and Oriental Medicine and licensed acupuncturist in the San Francisco Bay Area with clinics in Albany and Berkeley, California. She practices acupuncture, Chinese medicine, Ayurvedic and Tibetan herbalism, and Chinese Polestar astrology.
Anne received her Doctorate in Acupuncture and Oriental Medicine from Five Branches University, prior to which she graduated magna cum laude with a Masters of Science in Oriental Medicine from the Acupuncture and Integrative Medicine College. Anne received most of her understanding about medicine through private apprenticeships in the US, Japan, and India with some of the best traditional doctors that contemporary times have known over the past 20 years. Her primary mentors include Z'ev Rosenberg, Liu Ming, and Robert Levine.
Anne's acupuncture practice is centered around bringing the classical texts and teachings to life with strong emphasis on traditional diagnostic methods such as pulse and astrology.
Subscribe To This Podcast In Your Favourite Player
---
Share this podcast with your friends!