We have plans, but our destiny usually is not found in the maps we make of the world. It shows up in unexpected, random and often unguarded moments. There's a lot we "do." It does not come from knowing, but we can spin up a story in retrospect.
In this conversation with John Nieters we notice how our work in time tends to simplify. That our plans and often enough lead to an unexpected potently changeable moment. We explore the East and West of blood stasis, and curiosities of the circulatory system. Along with noticing how strange it can be when you notice something everyone else seems to be missing.
Listen into this discussion of potent paired points, poker, Zhuang Zi, real estate and attending to the smooth circulation of blood.
In This Conversation We Discuss:
Clinical experience and evolutionary learning

Useful point to point combinations

John's personal inspiration for learning and teaching cardiology

Important but often overlooked blood tests for heart health

Damp heat and Uric acid's impact on the heart

An alternative view of the heart and circulatory system. The arteries pump as well. 

Many signs of heart issues can be seen on the hands and body

Micro-clotting and blood stasis

Counting cards in Blackjack, high stakes poke and real estate

Pulsed magnetic fields and red light
Listen with your heart.
---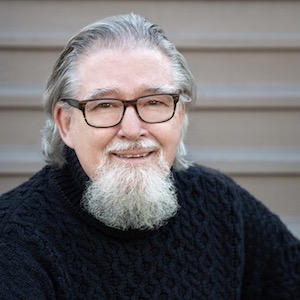 Dr John R. Nieters L.Ac, DAOM, DNBAO, CFMP has studied Oriental medicine since 1972. John continued his studies in internal martial arts, Asian bodywork and herbal medicine and began teaching Qi Gong and Tai Qi in 1985. John studied internal martial arts with YC Chiang, Tsuei Wei and world martial arts champion, Peter Ralston.
John received his MSTCM from ACCHS in Oakland, CA, later becoming President of ACCHS. He received his DAOM from Five Branches University. John studied herbs with the legendary Wu Bo Ping at Zhejiang University in China and is certified in Advanced Diabetes Care and Gynecology.
John has taught TCM and functional western medicine for over two decades in Masters and Doctoral programs.
John has done weekly radio and webinars since 2005. They can be found on www.TheBalancingPoint.net. His latest book, "The Sweet Spot: Increase Longevity Through Innovative Understanding of Blood Chemistry Labs," can be found on Amazon. 
---
Links and Resources
You can find John on his clinic website or on his educational website.
He's also on Facebook, YouTube and Instagram.
His book The Sweet Spot: Increase Longevity Through Innovative Understanding of Blood Chemistry Labs can be found on Amazon.
Subscribe To This Podcast In Your Favourite Player
---
Share this podcast with your friends!