Learning From Heart- Music, Medicine and Mastery
With Guest: Barry Danielian
What do Bruce Springsteen, Queen Latifa and Dizzy Gillespie have to do with Chinese medicine?
Barry Danielian has made his living as a professional musician. But at an age when most people are content rolling with their groove from decades of development, Mr Danielian has followed his muse to the next chapter of life. Music and martial arts lead him to acupuncture school where he's now coming down the home stretch of his education.


Both acupuncture and music require a flexible mind and heart that are rooted in solid fundamentals. It's not surprising that we often use the metaphor of playing jazz when doing an acupuncture treatment. Both require the ability to be present, attuned and effortlessly flexible from moment to moment.
Listen in to this conversation on how we take everything with us as we move into new phases of life and putting our heart into our work is an essential ingredient to living a life with meaning and creativity.
In this conversation we discuss:
Herbal formulas are like arranging music
How music and martial arts lead to medicine
Medicine is ego destroying
The fundamentals are basic, the question is from what depth are you engaging them
What Chicago, Queen Latifah, and Bruce Springteen have to do with Chinese medicine
Ego has its place, but it needs tempering, and the constraint of wisdom
Working the stuff you don't know
What is the thinking behind a person's choices in crafting a treatment?
Everything is everything
You need to know what to take away
Importance of solitude
Be real, Be sincere and don't be afraid to say "I don't know."
Barry Danielian

Barry Danielian is one of the most in demand trumpeters and arrangers in NYC, having recorded on over 400 CD's. Barry's music is used throughout the television and media industry.


His touring and recording credits include diverse artists such as: Bruce Springsteen, Barbra Streisand, Jay-Z, Tony Bennett, Sting, Tower of Power, Queen Latifah, Eddie Palmieri, Blood, Sweat & Tears, KRS One, Branford Marsalis, Paul Simon, Tito Puente, James Taylor, Billy Joel, McCoy Tyner, Illinois Jacquet, Marc Anthony, Ricky Martin, & The Roots.


In 2016, Barry was accepted in the MSTOM program at PCOM-NY, maintaining a 3.70 GPA while continuing a busy music career. In 2020, he was one of 3 recipients of the NuHerbs Scholarship.
Barry is also a lifelong Martial Artist, training and competing in Boxing, Muaythai and Grappling for decades. He is a certified instructor in Pekiti Tirsia Kali (Filipino Martial Arts) and Silat Kuntau Tekpi (Malaysian Martial Arts).
Thank you for listening to Qiological, and if you would like to support the show so it has more resources to continue to expand and evolve, then please join and become a member of the community.
Support Qiological with a monthly or yearly membership.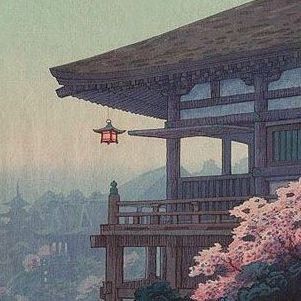 I've heard it said that for something to be heard — it takes someone to speak and another to listen.
Michael Max
Acupuncturist, Podcast Host
About me
I've always been more drawn to questions than answers. And the practice of medicine seems to more lively when infused with a sense of curiosity and inquiry. It's been delight and honor to be able to discuss our medicine with so many thoughtful and skilled practitioners.


Created with