Reflections and Observations on 2020
With Podcast Host: Michael Max
Here we are at the end of 2020, you'd think the alliterative rhyme of 2-0, 2-0 would imply a year of balance of and stability. It's been anything but, and yet, it's been a year that has asked us to grow in terms of flexibility and resilience and through adversity discover strengths of which did not we did not realize we were capable.
This last episode of the year is a solo show taking a look back at the year, along with a glimpse into the future, along with some thoughts of shadow side of our practices and thoughts in response to questions from students.
Listen in to Michael's thoughts over tea here in the winter of the year.
In this conversation we discuss:
What 2020 brought to the podcast
Special Covid episodes
Influential podcasts
On being a journeyman practitioner
Hua and Bian types of change
Teachings on Qiological
Update on the website
Some lessons from Covid
The burden of practice
Money Power and Authority
Questions from students
Patients usually only listen to advice if it comes out of their own mouth.

Michael Max L.Ac

In the 20+ years since graduating from acupuncture school I've had the great good fortune to practice medicine, study in Taiwan and China, translate a book on herbs and start a podcast. All of these have been the harvest of following a hunch, of hearing a kind of invitation within an opportunity and risking that path of discovery.
All these experiences have taught me there is something powerful about dialogue. It shows up in all aspects of our lives. It's a way of getting feedback from our environment. I see it as a kind of gift from the Muse, that part of Heaven which is always whispering in our ear as it seeks for an opportunity to be expressed on Earth.
Dialogue has always been a part of Chinese medicine, and conversation allows us to better understand ourselves as we seek to understand others.
Thank you for listening to Qiological, and if you would like to support the show so it has more resources to continue to expand and evolve, then please join and become a member of the community.
Support Qiological with a monthly or yearly membership.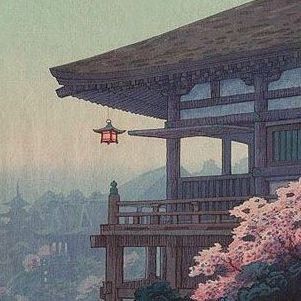 I've heard it said that for something to be heard — it takes someone to speak and another to listen.
Michael Max
Acupuncturist, Podcast Host
About me
I've always been more drawn to questions than answers. And the practice of medicine seems to more lively when infused with a sense of curiosity and inquiry. It's been delight and honor to be able to discuss our medicine with so many thoughtful and skilled practitioners.


Created with